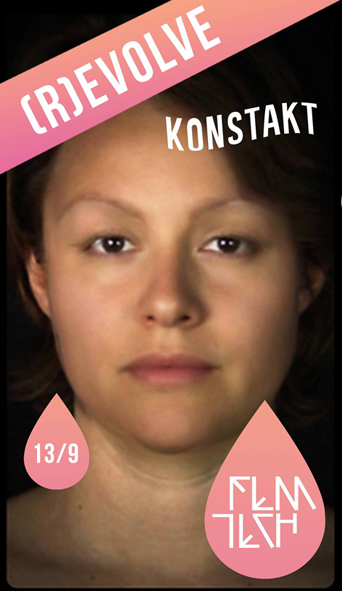 INSTALLATION: (R)EVOLVE, NUANCES 3
The artist group (r)evolve is the first Swedish group of contemporary artists working on the basis of their non-white backgrounds to explore and articulate issues concerning racial experiences.
The group took shape in autumn 2011 when they during personal calls realized that they shared many experiences. (r)evolve want to explore and talk about how bodies are read and understood in relation to ethnicity.
The soundinstallation Nuances 3 invites the viewer to a conversation where the artists personal experience and dilemmas around Swedishness and immigranthood are discussed. In a casual conversation on a dinner they talk about how they on the one hand feel integrated in the Swedish society and on the other hand  are seen as foreigners. The conversation revolves around themes such as attitudes to masculinity/femininity, the primitive and group affiliation. Experiences are linked to each other as well as questioned and problematized through four different perspectives.
(r)evolve consists of;
Lina El Yafi, who works with photos, text and video. She often works autobiographical to investigate the complex of everyday life. www.linaelyafi.com
Cecilia Germain, who works with installation, photography, text and performance. Topics such as body, power, race, location, history, fiction and reality, is frequently cited in her project. www.ceciliagermain.com
Paula Urbano, portrays living or fictitious persons or places with an intersubjective perspective in her work that involves themes of identity, migration and location. Based on the personal, Urbano use photography, video, and installations for depict existential uncertainty. www.paulaurbano.com
Linda Shamma Ostrand, who works with various art forms in gallery, museum, and research. Shamma often thematize issues of identity and normality based on the general idea that we have a definite and given origin. www.shamma.se
This entry was posted in
news
. Bookmark the
permalink
.