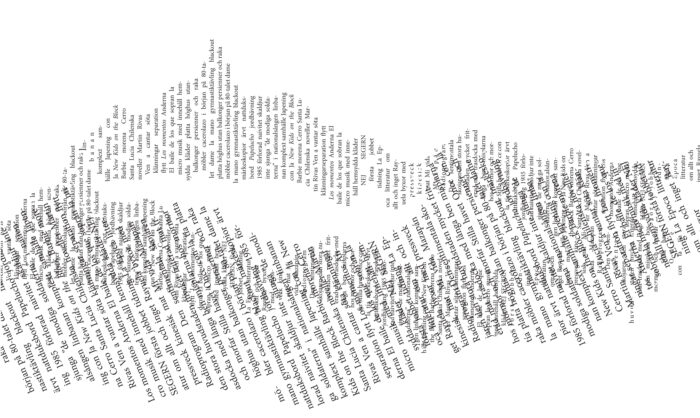 During the winter of Covid 19 I revisited the research material when recording the video piece below Her Life 2008.
It resulted in this work of concrete poetry entitled Heaven and Earth (2021)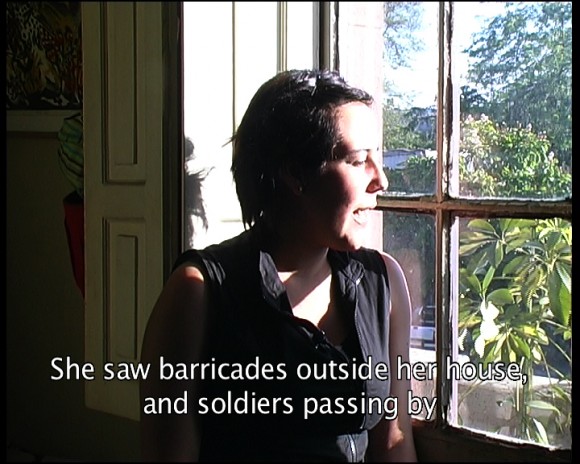 Hennes liv / La vida es ella / Her Life, 12:33 min, 2008, stereo, färg, 4:3, DV
Her Life presents a narrative constructed through the stories told by multiple women in Santiago, Chile, who describe the childhood, teenaged and adult experiences of an unnamed "Her".  The film interviews the women as they share intimate stories about this "Her", creating a multi-faceted impression of growing up and living through the Pinochet dictatorship, as well as falling in love and confronting challenges linked to gender roles and social expectations. On the whole, they describe building a life as a young woman in Santiago.
Urbano, herself a child of Chilean political refugees, grew up in Sweden and through many of her works, studies the experience of migration and alienation on political, cultural and identity levels. In this work, she investigates how her own life could have been should she have grown up in Chile rather than have a personal history of immigration and childhood in a Swedish context. The women interviewed step into this exploration, providing their memories as a material to shape what could have been in Urbano's case. Each of the women interviewed in the work are around the artists' age and have lived what in other circumstances, she might have. In this way, Urbano builds her own fictitious past by asking the women to use the third person "her" rather than an "I" when they describe their personal experiences. The film thus becomes the construction as well as witnessing of "her" life, of memories and challenges that, under a differing political history might have been Urbano's lived experience.
Her Life adds complexity to discussions of immigration as it conveys a sense of loss and longing and simultaneously problematises the concept of home. While Urbano includes both positive and negative elements of living in Santiago as conveyed by the women's stories, underlying is a comparison between the life they describe and the one that the artist has lived in another country.  While the viewer doesn't see portrayals of Urbano's "real"   life, the work generates questions around what makes one "at home" and how one can navigate the intricacies of inter-sectional or multiple national and cultural identities.
Lara Szabo Greisman
Independent Curator
October 2011
Distributed by the Swedish artfilm and video archive: Filmform
This entry was posted in
works
. Bookmark the
permalink
.